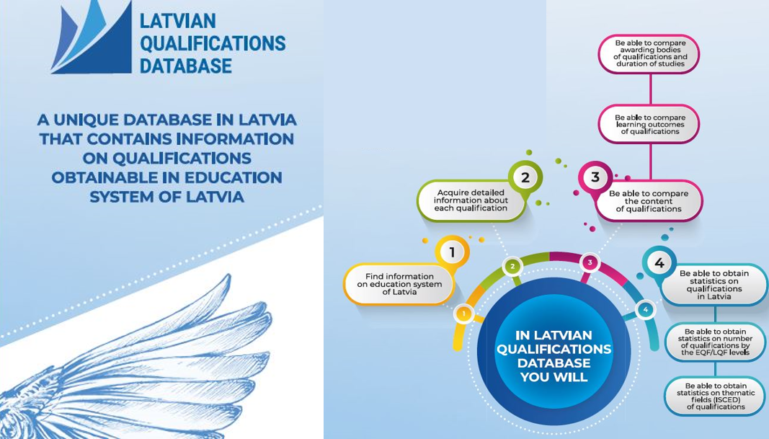 Informative brochure on Latvian Qualifications Database
All of the qualifications that are obtainable and awarded by accredited education institutions for acquisition of an accredited education programme. The Latvian Qualifications Database (LQD) provides data on qualifications issued in Latvia since 2016.
The content of LQD is regularly updated in order to ensure the up-to-date information to users.
Information on qualifications is received from different information and data sources. The content of qualifications in English is interconnected with the European Commission's Europass platform.
The content of qualifications was interconnected with the European Commission's Learning Opportunities and Qualifications in Europe (LOQ) portal and European Skills/Competences, qualifications and Occupations (ESCO) portal.
LQD is developed by the Academic Information Centre (AIC) National Coordination Point (NCP) in the European Commission's funded ERASMUS+ project in three stages "Databases and registers for qualifications (EQF-NCPs)" (2014–2016, 2016–2018, 2018–2020) and in cooperation with the Latvian Ministry of Education and Science. The Database is publicly available from 2016 in Latvian and English.
---
LQD information and data sources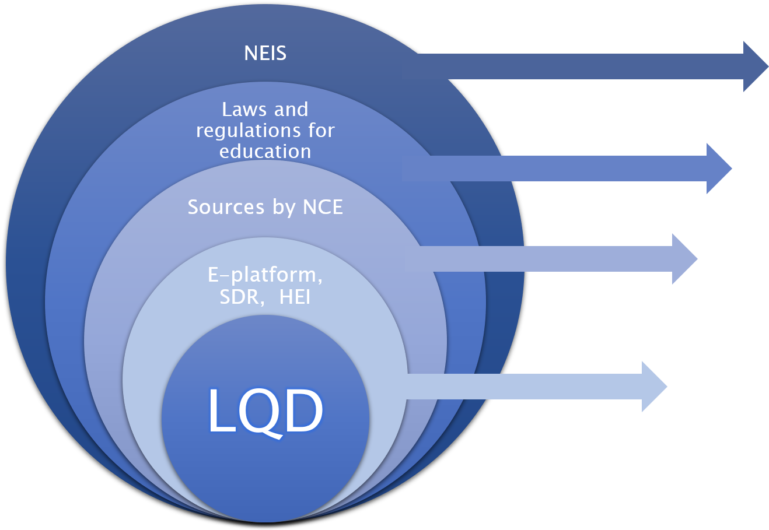 ---
Collaboration
We regularly cooperate with Latvian education experts in order to ensure up-to-date data quality of qualifications.
Our collaboration partners:
Higher education institutions;
and others.
---
Scheme of qualification's content description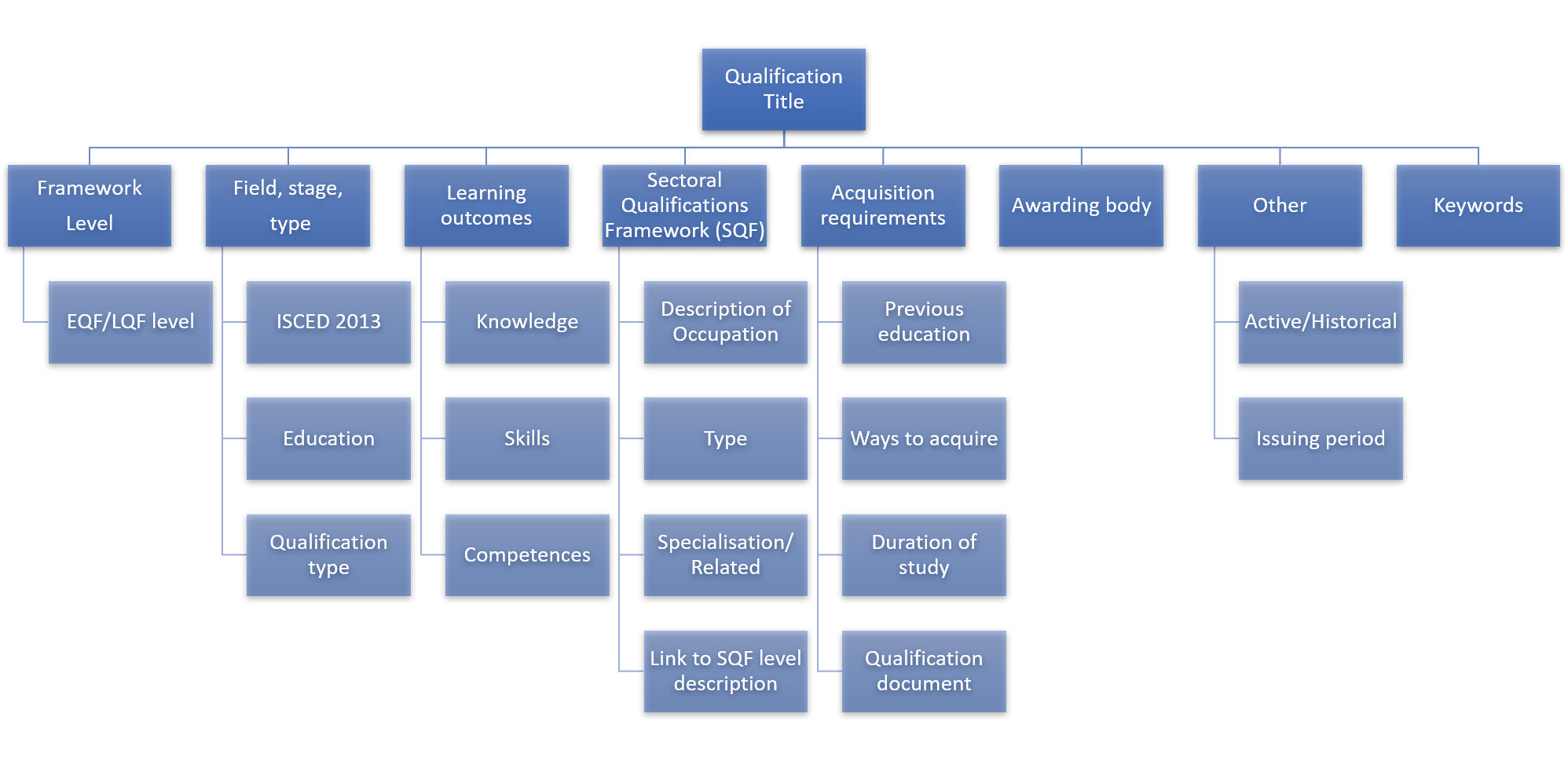 Links to information systems of collaboration partners connected to the LQD are also included in the description of qualification.
Links are to the:
---
Public availability of LQD qualifications data
LQD is developed according to the Linked Open Data principles, which is reflected in the interconnectedness of qualification information with the European education portals, as well as in that qualification data is available for public download and use for everybody interested.
Here is the available qualification data for download in XML (eXtensible Markup Language) and CSV (Comma-separated values) format. The available data is updated daily.