What should you know when using Latvian Qualifications Database?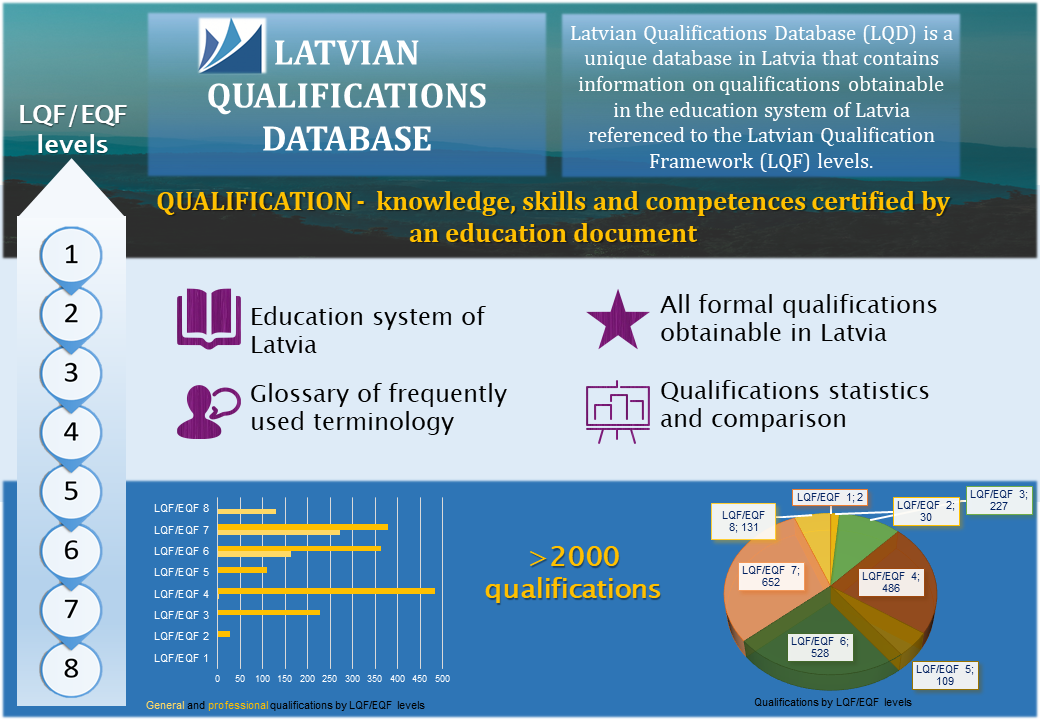 General questions
What is Latvian Qualifications Database? What is a qualification? What kind of qualifications can be found in the LQD? What is the source for qualifications in the LQD? Does Latvian Qualifications Database contain historical qualifications? If I am responsible for a particular qualification in the respective education institution, and I notice some mistake in the descriptions of qualifications, may I inquire to correct it? What information on qualifications is also available in European education portals?
Using the database
How to find the qualification? How to use the statistics? How to compare qualifications? What are the keywords in the descriptions of qualifications?
Ask us!
If you have any question, please write or call:

kvalifikacijas [] aic.lv

+371 67251162